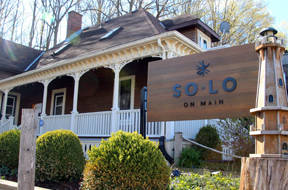 Restaurant Patios and Take Out
The beaches are open and so are our restaurants & businesses!  Please stay to the sidewalks and follow all social distancing.  Please do your part.  Click the button beside any business/restaurant to take you to their website/Facebook Page where possible.
782 Taphouse
782 Taphouse ~ Patio & restaurant open Wednesday – Sunday 12pm-8pm!  Call 519-782-4044 for take out.
Art & Soul Cafe
291 Bridge Street, 519-782-9987
Open daily 9am-3pm
Barnacles Beerhouse
Barnacles Beerhouse ~ Open daily noon-11pm. Please call 519-782-7272 to order.  Some delivery available for $5 charge.
Broderick's
Broderick's Ice Cream ~ Open Fri – Sat – Sun Noon to 6 PM.  Subject to additional hours.
Buccaneer
Buccaneer Restaurant ~ Open for dining and take out.  Please call 519-782-3968 for more information.
Edible Journey
Edible Journey ~ 194 Main Street, call 519-614-3266.
Firehall Market
218 Joseph Street
Open Monday – Friday 9am – 5pm, 519-317-4522
Golem Fisheries
189 Main Street
Open 7 day/week for fresh fish purchases 10am – 6pm
GTs On The Beach
350 Edith Cavell Blvd.
Open daily for patio & restaurant dining 519-782-4555
Harbour Merchant
288 Bridge Street
Open daily 7am – 5pm 226-688-1100
Kettle Creek Inn & Restaurant
216 Joseph Street
Open daily, reservations recommended 519-782-3388
Mackies
519-782-4390
Open daily, 11am – 7pm
Main Street Taqueria
Main Street Taqueria ~ Open for take out Fridays, Saturdays and Sundays serving fresh local and authentic Mexican meals. Please refer to Facebook page for full hours
Solo On Main
187 Main Street
Open Tuesday – Saturday for lunch & dinner 226-658-0999 reservations recommended.
Breakfast Place
305 Bridge Street
519-782-4784, call for hours
Two Forks
295 Bridge Street
Open daily, 12pm – 9pm. Call for reservations 226-658-4887
Pierside Pub
158 William Street
Open daily 2pm – 2am 519-782-5100
Windjammer Inn
324 Smith Street
Open Friday – Saturday 5:30pm – 9pm, Sunday 9:30am – 2pm, 519-782-4173