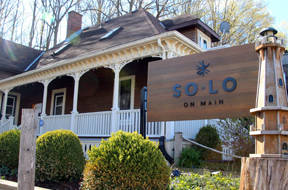 Restaurant Patios and Take Out
The beach is open and so are our patios!  You must stick to the sidewalks and follow all social distancing rules.  We are all in this together, please do your part.  Here's what's open and how. If you don't see your favourite, it means they have elected to stay closed for now.  We will update this regularly as businesses find ways to open safely. Click the button beside any restaurant to take you directly to their website or Facebook page where possible.
782 Taphouse
782 Taphouse ~ Patio & restaurant open Wednesday – Sunday 12pm-8pm!  Call 519-782-4044 for take out.
Art & Soul Cafe
Open daily 9am-3pm for take plus a few patio tables for streetside dining!
Barnacles Beerhouse
Barnacles Beerhouse ~ Open daily noon-11pm. Please call 519-782-7272 to order.  Some delivery available for $5 charge.
Broderick's
Broderick's Ice Cream ~ Open Fri – Sat – Sun Noon to 6 PM.  Subject to additional hours.
Buccaneer
Buccaneer Restaurant ~ Open for dining and take out.  Please call 519-782-3968 for more information.
Edible Journey
Edible Journey ~ 194 Main Street, call 519-614-3266.
GTs On The Beach
GTs On The Beach ~ Now taking online reservations for the patio and take out orders.  Reservations are recommended but not required.
Harbour Merchant
Harbour Merchant Coffee Co.~ Open for back door pick up.  Order Online.
Kettle Creek Inn & Restaurant
Kettle Creek Inn & Restaurant ~  Weekly specials for patio and take out. Pre-order take out or reserve by phone at 519 782 3388, Patio and gazebo now open, reservations highly recommended.
Mackies
Mackie's ~ Open daily for take out only 11am-7pm.  Please check Facebook page for social distancing and ordering guidelines. No seating or washrooms available.
Main Street Taqueria
Main Street Taqueria ~ Open for take out Fridays, Saturdays and Sundays serving fresh local and authentic Mexican meals. Please refer to Facebook page for full hours
Papa Joe's Pizzeria
Papa Joe's Pizza ~ Order for pick up or delivery by calling 226-658-PAPA Click link for full menu. Open Thursday – Sunday 2-9pm
Solo On Main
Solo On Main ~  Now serving lunch and dinner on the patio plus take out.  Reserve or order by calling 226-658-0999
Breakfast Place
That Breakfast Place ~ Online pre-orders only.
Two Forks
Two Forks ~ Weekly specials and signature cocktails.  Call 226-658-4887 to order.  Thursday 4-8, Friday & Saturday 12-9, Sunday 12-7
Pierside Pub
The Pierside Pub ~ Open Wednesday – Saturday 4-8pm for weekday specials.  Check Facebook for menu and call 519-782-5100 to order.
Windjammer Inn
The Windjammer Inn ~Porch Pick-up of Heat & Eat Meals  See Facebook Page or website for menus and ordering.
Village Square
Village Square Coffee House ~ Open Wednesday to Sunday 8:30am-3pm.  Side door walk up window.